Snowmobiling & Snow Report
Let's Ride
Mercer is a cool place to be in the Winter! Gear up for an exhilarating snowmobile trip.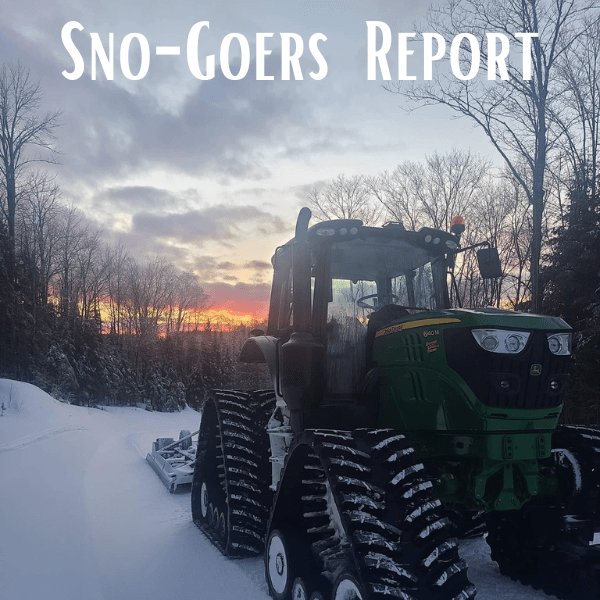 Mercer Area has
0

miles

of Snowmobile Trails
Iron County Snowmobile Trails Report!
Trail Report 3.29.2023
The Iron County, Wisconsin Snowmobile and Winter ATV/UTV Trails will close on Friday, March 31, 2023 at 11:59 pm. Motorized trails will remain closed until spring break-up conditions improve. Depending on thawing and drying conditions, trails typically remain closed until mid-late May.
We would like to give a big thank you to the Mercer Area Sno-Goers for a great season of snowmobiling and we can't wait to do it all again next year!
We were honored to receive the snowmobile friendly county for another four years at the AWSC - Association of Wisconsin Snowmobile Clubs Spring Convention. The Mercer Area Sno-Goers and the White Thunder Riders work great together to create some of the best trails in the State of Wisconsin.
Over 250 miles of groomed snowmobile trails in southern Iron County offer a variety of riding experiences. From former railroad grade, to heavily forested land, to the wide open spaces of marked trails across the Turtle Flambeau Flowage, riders understand why Iron County is the Snow Capital of Wisconsin.
Mercer's trails are part of the 500+ miles of the Iron County Trail System. Riders may head north, all the way up into Michigan's Upper Penninsula as well as east and west to adjoining counties. There's always something new around the bend.
Mercer Snowmobile Trailer Parking Information
Sign up for our Trail Report eNewsletters!
Check out our Snow line every Wednesday for trail updates
2019-2027 Snowmobile Friendly County 
Mercer Area Sno-Goers 2022-2023 Snowmobile Club of the Year
The Mercer Area Sno-Goers is a volunteer snowmobile club located in Iron County, Wisconsin which is widely known to host the best snowmobile trails in the state. Contributing to that statement we receive over 200 inches of yearly snowfall accompanied by lake effect snow and is further more reason Iron County is a premier destination for snowmobile enthusiasts across the United States.
Tree covered trails, waterfalls, and the Turtle Flambeau Flowage are just a few examples of what our trail system has to offer. As remote and deep in the Northwoods you may travel, you'll never be too far from a one of a kind establishment to meet your needs.
Being established in 1967 makes it one of the first organized clubs at its time. We have over 150 miles of maintained and groomed trails in the southern part of Iron County. Our club membership exceeds 900 members with 100 commercial sponsorships. We were awarded Club of the Year by the Association of Wisconsin Snowmobile Clubs (AWSC) in 2022 and have been designated a Snowmobile Friendly County since 2019.
Our mission statement is making the best trails better, from being involved in local politics, widening trails, improving signage, to increasing membership, our goal remains the same; giving our visitors a once in a lifetime experience when enjoying our trail system.
For more information and event detail, follow the link: