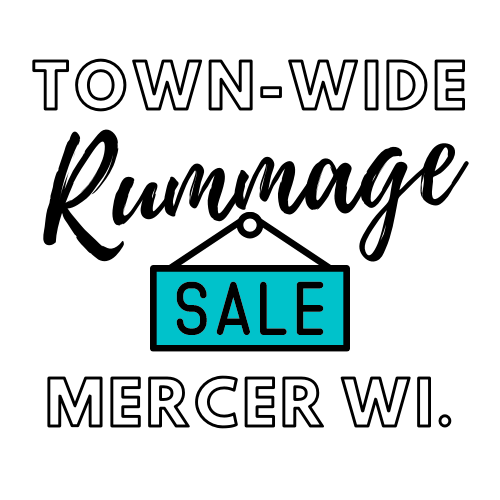 Mercer Town-Wide Rummage Sale
Don't Miss out on all the fun
June 17, 2023 throughout the Mercer Area!
Enjoy following a map and going to different yard/garage sales in Mercer WI.
Click the button below to scan a QR code to pull up a google map on your phone!
Here is the 2023 Town-Wide Rummage Sale Map!
Participating Rummage Sales
Here are the 2023 Rummage Sale Participants!
Have questions or want more information, please send us your questions now!