Mercer WI, Chamber of Commerce
0

lakes

Turtle-Flambeau Scenic Waters Area
0

+ acre

Turtle Flambeau Flowage
Life is Outdoors in Mercer, Wisconsin
Featured Event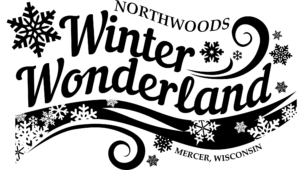 From the vast water wonderland of the 14,300 acre Turtle Flambeau Flowage to the far-reaching wilderness of the 74,500 acres of public forestland, Mercer offers authentic outdoor adventures that you will remember long after you've returned home.
Whether you choose to explore on snowmobile, ATV, car, camper, bike, boat, skis, or by foot, you are sure to discover the unending, unique fascination of the Northwoods.
Every season offers a new way to experience our natural beauty. The quiet of winter snow is broken by the sounds of spring peepers that fade as the loon's calls fill the lakes in the summer. Finally, the woods explode in a riot of color in autumn and then the cycle begins again. That's the beauty of Mercer.  You can't go wrong . . .  life is outdoors.
Dec
11
Sat
Rooted Soul Yoga – Weekend Flow
Dec 11 @ 9:00 am – 10:00 am
A beautiful mediation connecting breath and movement is defined as Vinyasa flow. This more traditional style class combines Sun Salutations and Warrior poses to get the energy flowing at a nice steady pace. Each class will offer a fresh, new flow to release stress and tension in the body while building strength and flexibility. This practice can be modified for any age and ability.
The Northwoods Traditional Archers
Dec 11 @ 9:30 am – 10:30 am
We are looking for archers interested in traditional archery. Recurves, long bows, self-bows. A group of traditional archers are shooting on Tuesdays at 9:30:AM. Sundays also at 9:30:AM as determined on Tuesdays.
Traditional archery is making a comeback and anyone that still has that old recurve or long bow in the closet that wants to shoot is encouraged to participate. This is for fun and is non-competitive so don't worry about your skill level. If you are interested call Dave at 715 385 3286 or his cell at 715 904 1345.
To All Other Archers
The practice range has been cleaned up and targets are in good shape. The bag targets will stop arrows from compounds and bolts from X bows.
Hope to see you there regardless of what type of archer you are.
For any questions, please email nwwc2021?@gmail.com